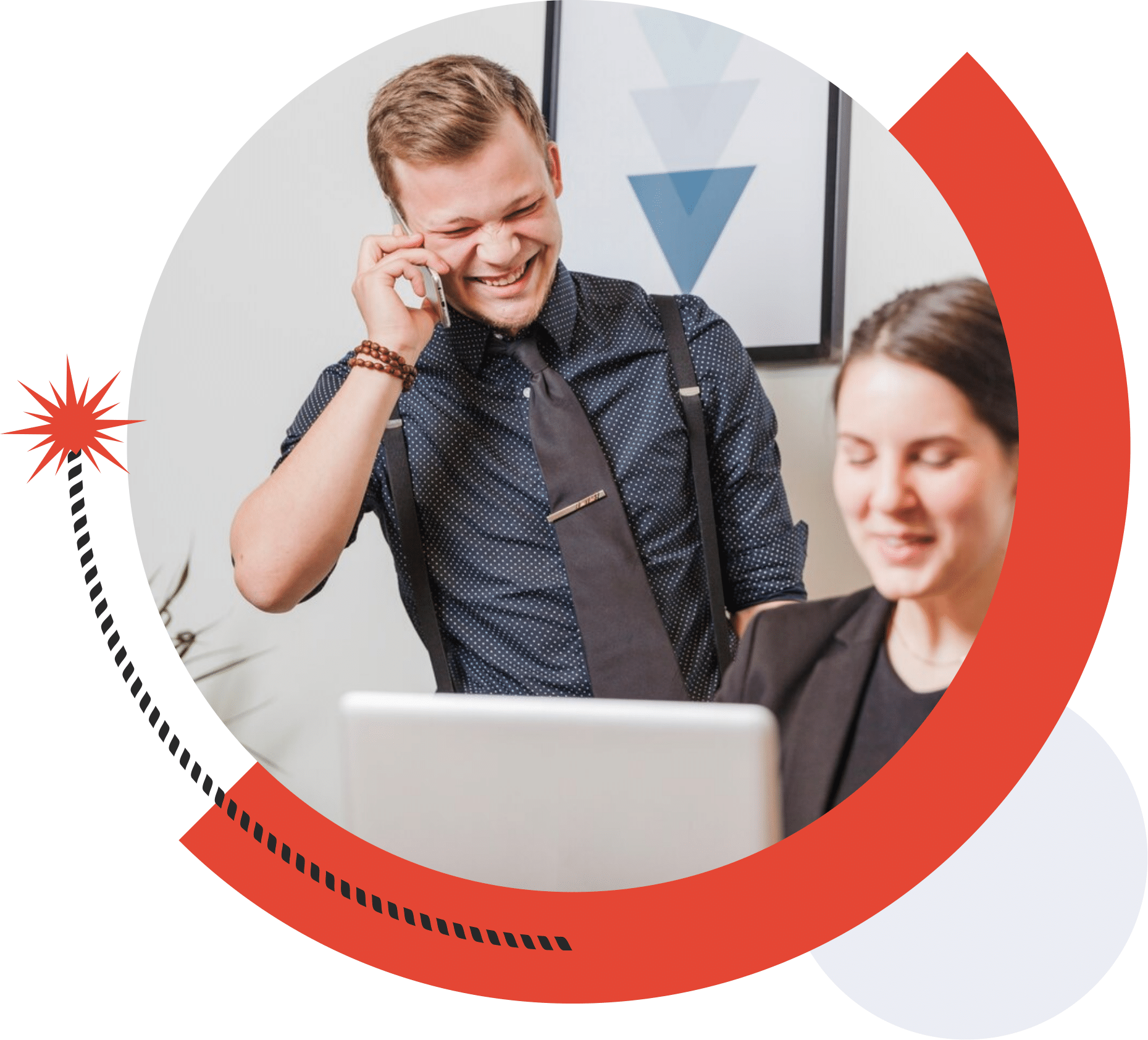 Digital Consultancy
Very few agencies can consult across all your tools and technical capabilities the way we can. We are marketing, and omnichannel experts (whatever that means in 2022!), which leaves us well placed when talking about how best to speak and reach your audience.

We know what you're going through as we've experienced the industry's challenges. It doesn't have to be that way; there is a path to success. We want to help and make your life easier; things are hard enough without navigating the digital healthcare minefield.

This flexibility in our approach allows us to pick the right platform for the task rather than look to shoehorn in a particular technology solution because "we've always done it that way." That's why we call it consultancy! We want to know why you are doing it and what you want to achieve? Then we can help you devise a way how best to get there.
Creative
UX/UI/Design/Concepting/Video Production and Direction/ Shoot planning. Yes, we could add a PDF to be downloaded from a website (sometimes that is exactly the right thing to do!) if that's what's required, but we do like to test your ambition with these things too and see how we can further enhance your brands offering.

Getting the 'creative' right is much more than just getting the right "look and feel" to a project. We can offer various services to deliver what's suitable for your project's success.

We have the skills, expertise and dedication to deliver the high-quality outputs that your projects need to be successful.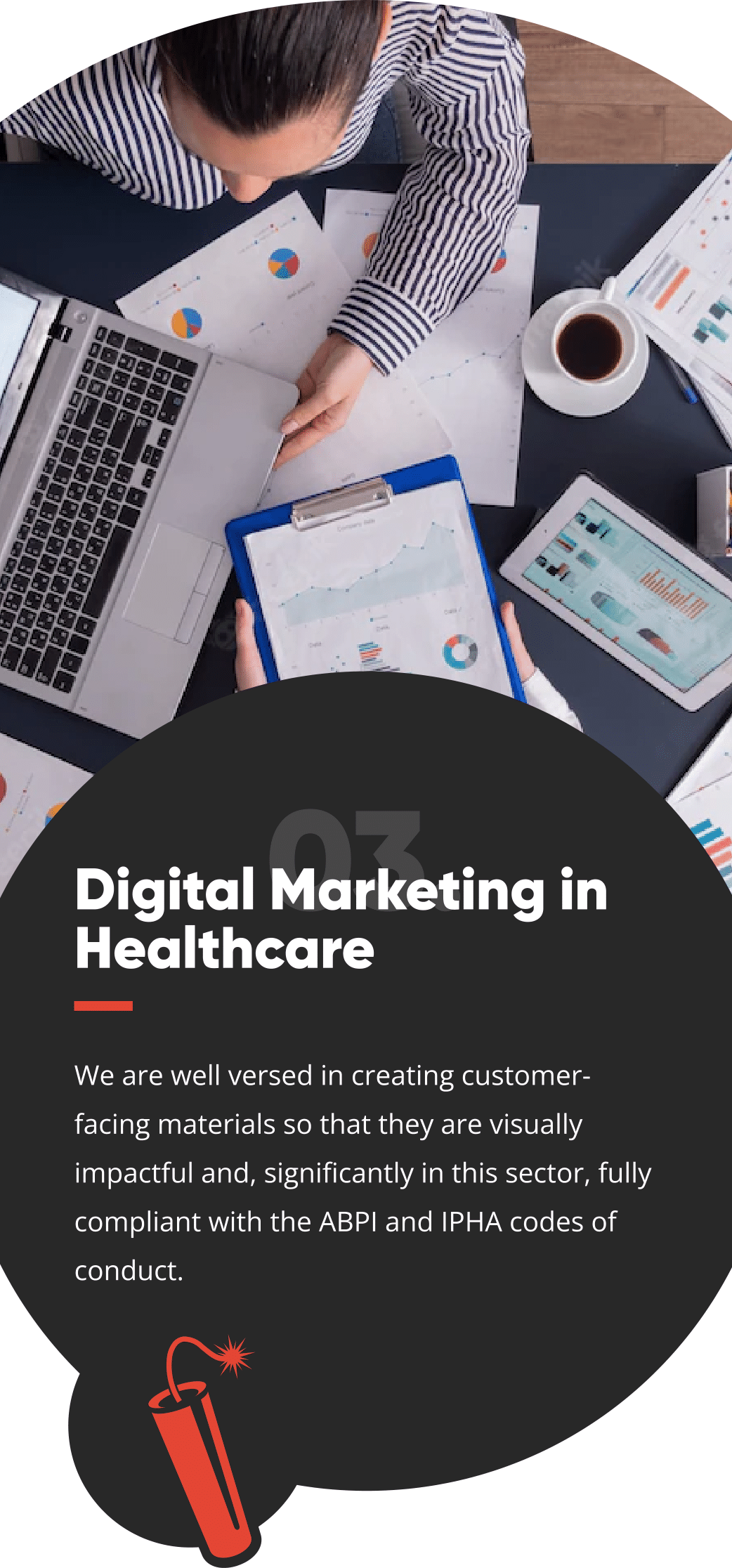 Veeva Consultancy & Operations
We are experts in Veeva. Everything from PromoMats approvals, Veeva Approved Emails and CLM presentations to the actual architectural setup of the ecosystem and material segmentation.
We know a thing or two about Salesforce, too, given that these two systems go hand in hand. See our Veeva pages if you want to read a little bit more about how we can help.
Healthcare Communications
Effective communication within healthcare in the UK and Ireland adds another layer of challenges since it requires a specialist understanding of therapy areas and the unique constraints and opportunities the regulatory environment presents.

We work with a team of highly-skilled writers with expertise across many brands and a wide range of therapy areas. Having a network of specialists allows us to create HCP and customer-facing materials that are visually impactful, engaging, and fully compliant with the ABPI / IPHA codes of conduct.

Gone are the days when you have to accept second best - you can rest assured that you will have the highest quality materials that support your business strategy no matter where your brand is in its lifecycle.
Technology Development
We do all the usual acronyms and program languages, but there is always room to learn new things and techniques. By allowing our developers time to talk about new, maturing technologies during the working week, we hear about conceptual and blossoming technologies earlier than most.
Once we've learnt about them, we have no excuse not to talk to our clients about them! This practice keeps our development practices lean and modern and allows our clients to overachieve in their ambitions whilst future-proofing their investments.
Discover how we can help give your digital marketing a boost - book a consultation with us today and visit us at our offices in Canary Wharf, coffee and doughnuts on us.
Discover how we can help give your digital marketing a boost - book a consultation with us today and visit us at our offices in Canary Wharf, coffee and doughnuts on us.