DigitalDynamite supports Veeva Approved Email for top 20 pharma clients
DigitalDynamite has over six years of experience helping Veeva Approved emails for our clients. We understand that Pharma has some great material to send their customers, which is valuable promotional content and that the emails need to resonate and work.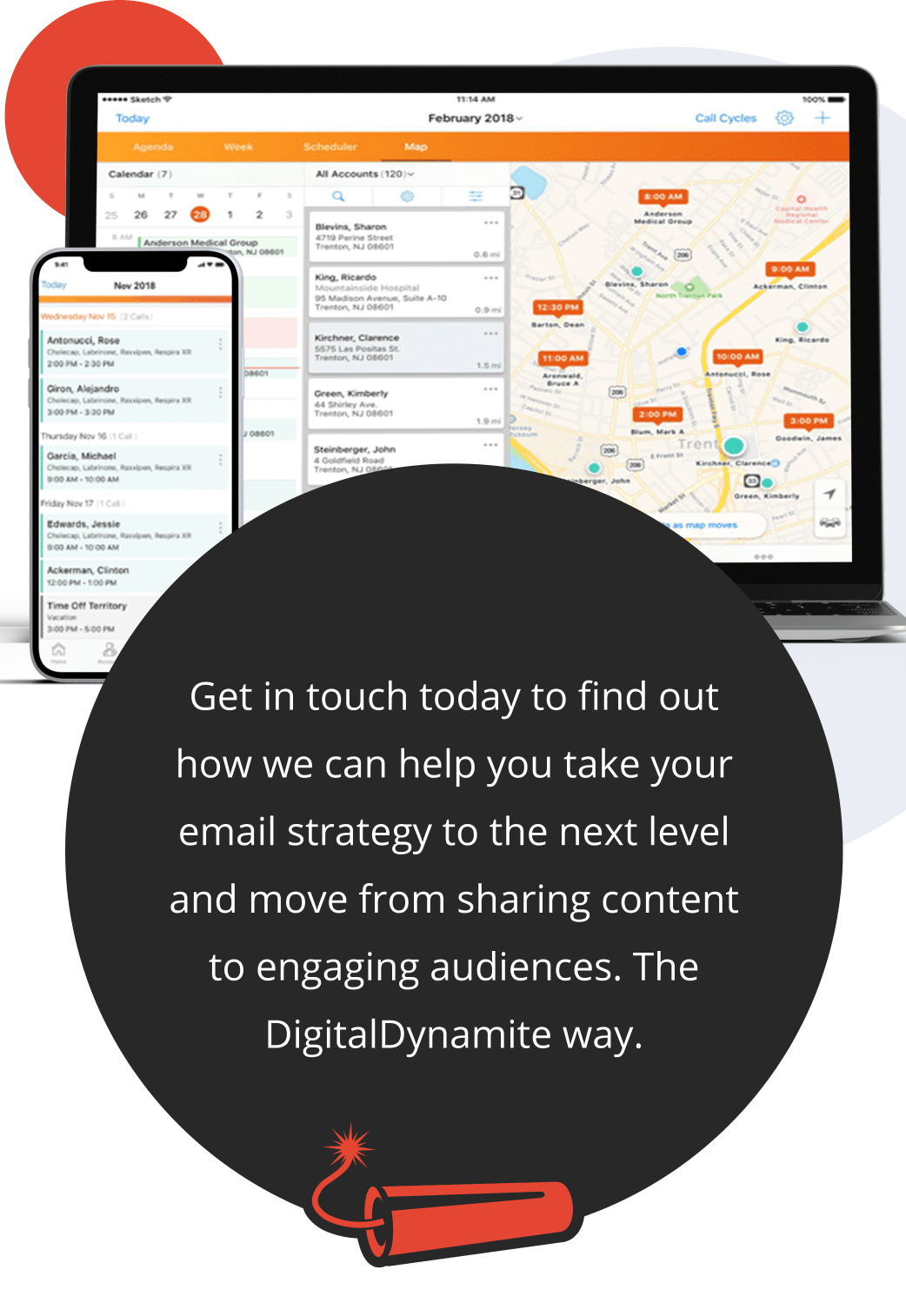 An email success story
We have delivered over 10,000 approved emails for our flagship clients generating over 30% open rates and 11% click-through rates over a 2-year average in general medicine. Couple this with speciality brands; we are touching almost 50% open rate and 25% click-throughs! We use a modular content approach to our approved emails in conjunction with a global email design system.

We follow a tried and tested process, ensuring the emails work in our sandbox and across multiple browsers before they get to you. We take pride in our work and ensure that the content scales beautifully on mobile devices and delivers against a clear call to action within the copy. We know that sometimes requests can come in at the last moment. Our modular boilerplate approach means that you can focus more time on the content and less on the technology.

Once we complete the email design system, we're known to have the approved email tested from your salesforce environment within 4 hours of receiving the request; not too shabby that.
CLM presentations that wow
We all know how hard it is to stand out in today's crowded marketplace, where time is short and HCPs demand an excellent user experience. We use our expert client-side know-how of having delivered 100s of digital details aids to ensure your key messages hit the mark and that your customers remember your visit. We use stand-out designers and developers and work within the ABPI and IPHA codes to deliver a compliant and structured digital detail aid with logical patient story flows, interactive elements, and, better yet, approved email integration and metric tracking. You can be sure that your sales teams have the tools they need to convey their message.

We don't just like to talk about it; our award-winning creative and development team would love to show you how we deliver excellence. We also build this modularly so that changes are easy and you are not charged twice for minor adjustments. Join our happy clients, safe in knowing that this is what we do for some of the biggest names in the pharmaceutical industry. Our team is always ahead of the technology curve, and we keep on top of the version updates, and we will share with you the opportunities that get opened up with each version release of Veeva.

To take your digital detail aid from it's okay right now to wow!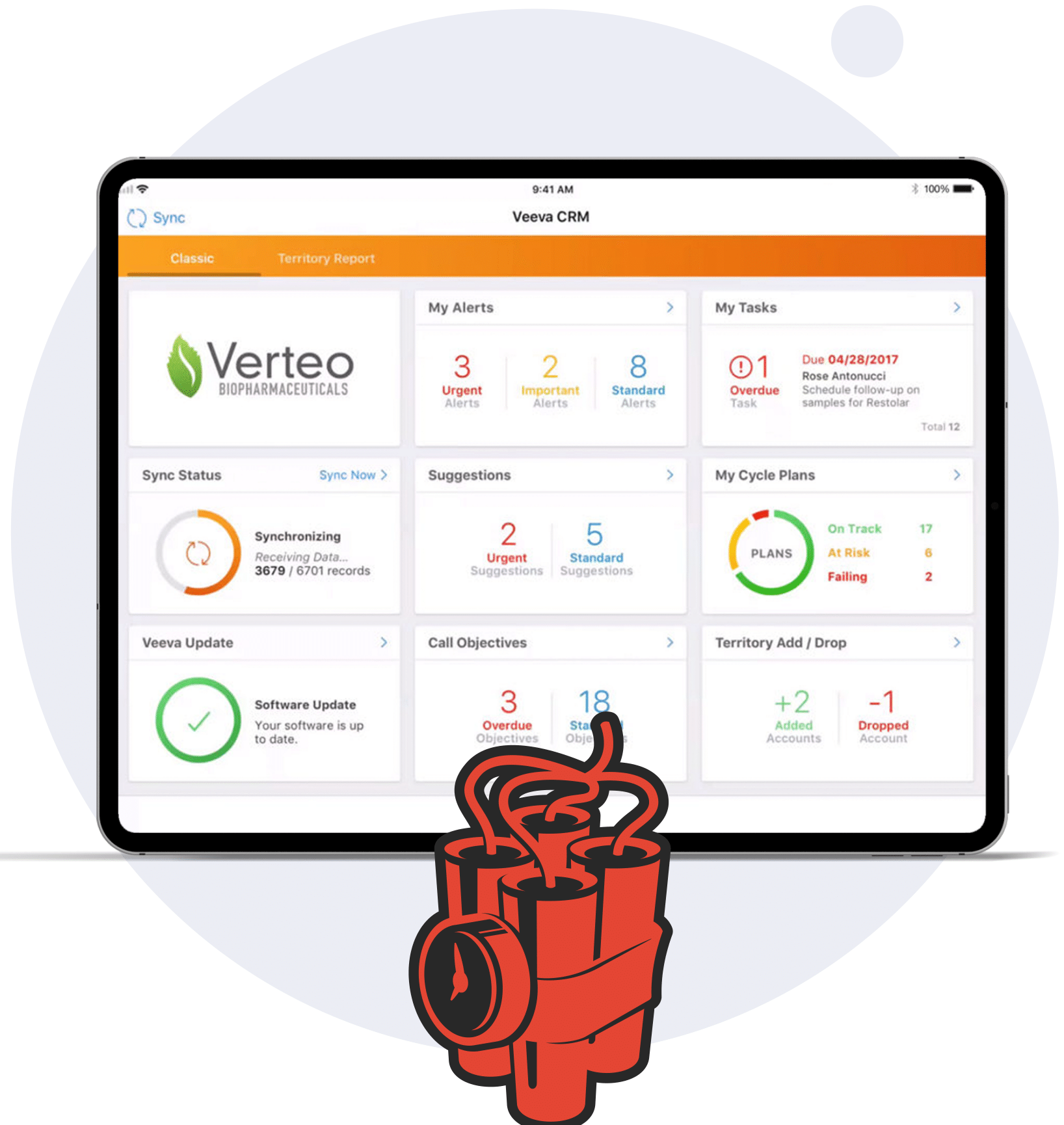 Some of the most complex parts of Veeva is its technical setup. Many of our current clients initially struggle with Veeva Vault and PromoMats. We have the knowledge to set you up for success from the very start. We understand territories, the master data management and the other intricacies of Veeva Vault. When version updates occur, we troubleshoot them in our sandbox so you can get on with business as usual.

We offer services from managing Veeva Vault to helping set it up correctly. We offer the chance for creative agencies to do what they are great at without being bogged down in the Veeva Ecosystem detail.
We work with your CRM in-house teams to help upskill them to supply effective governance of Vault and PromoMats and ensure that the right content gets to the right team, managing permission levels and audit requirements seamlessly.

If your Veeva setup could do with a reboot, get in touch, don't be shy; you're not alone.